You're probably all so over seeing my City Chic skater dress outfit posts, but I just love them so much! They are seriously comfortable!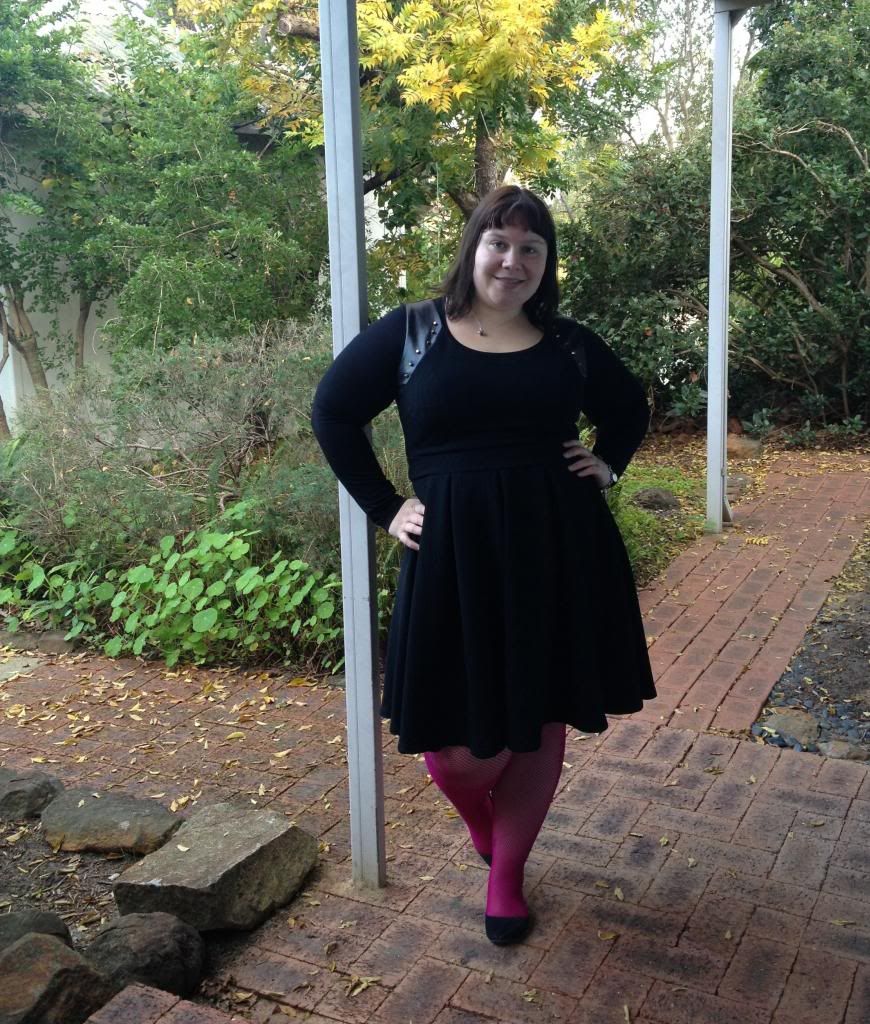 I have no idea what is going on when my hair in these photos. It was pre-fringe cut, that's all I have to say!!
Pink and black has got to be my all time favourite colour combo.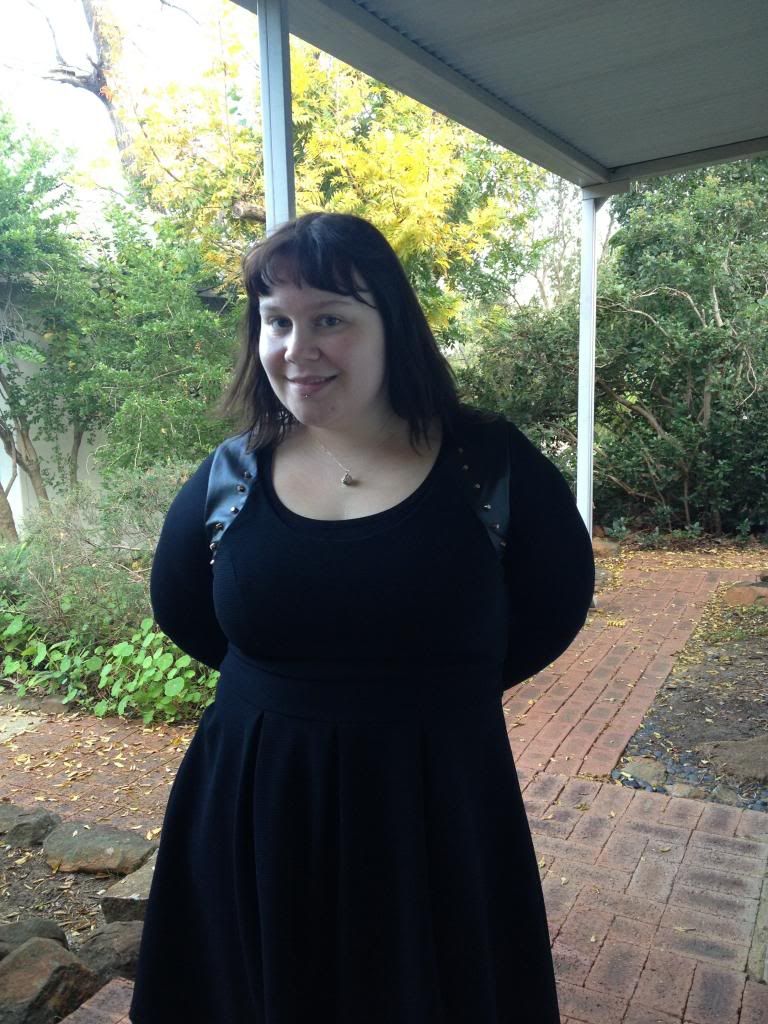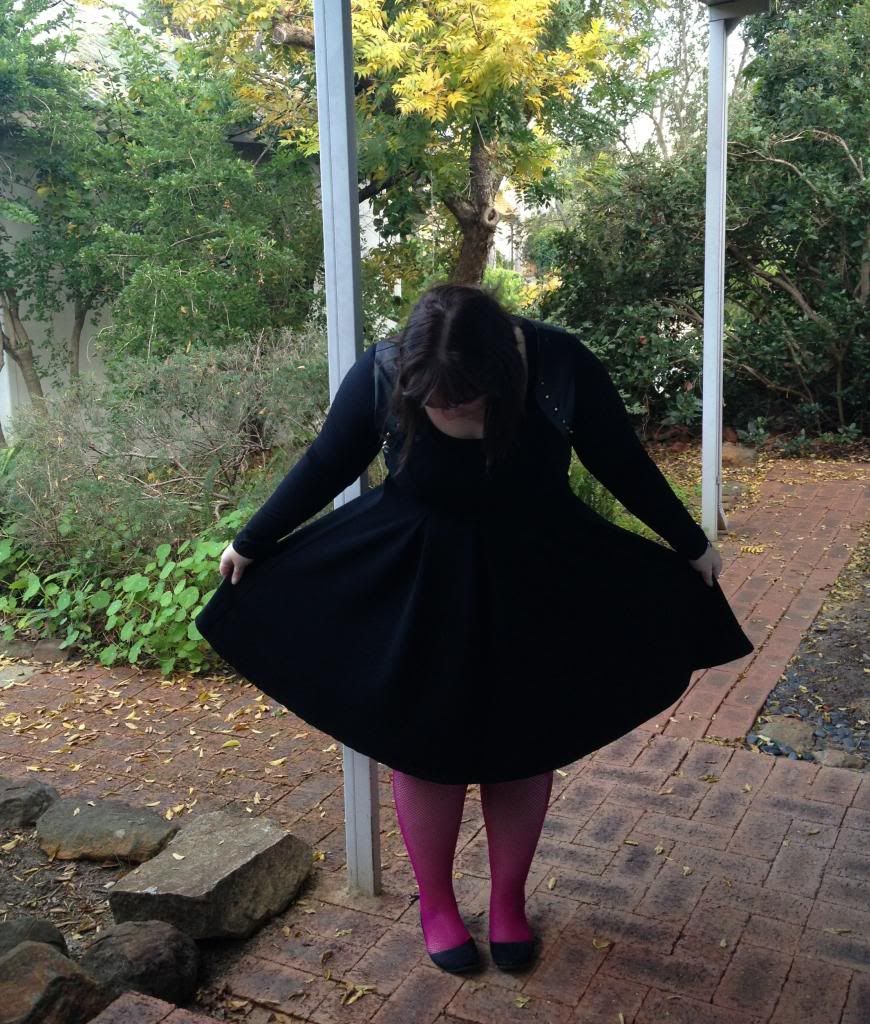 I just love the skirt on this dress, it's pleated at the top, and just falls really nicely. I also love the vinyl and studs on the shoulders, and the zip. Ok, I love it all!! This is another sale pick up of mine. They only had an M left, and I'm usually an S in the skater dresses, but it fit perfectly when I put it on!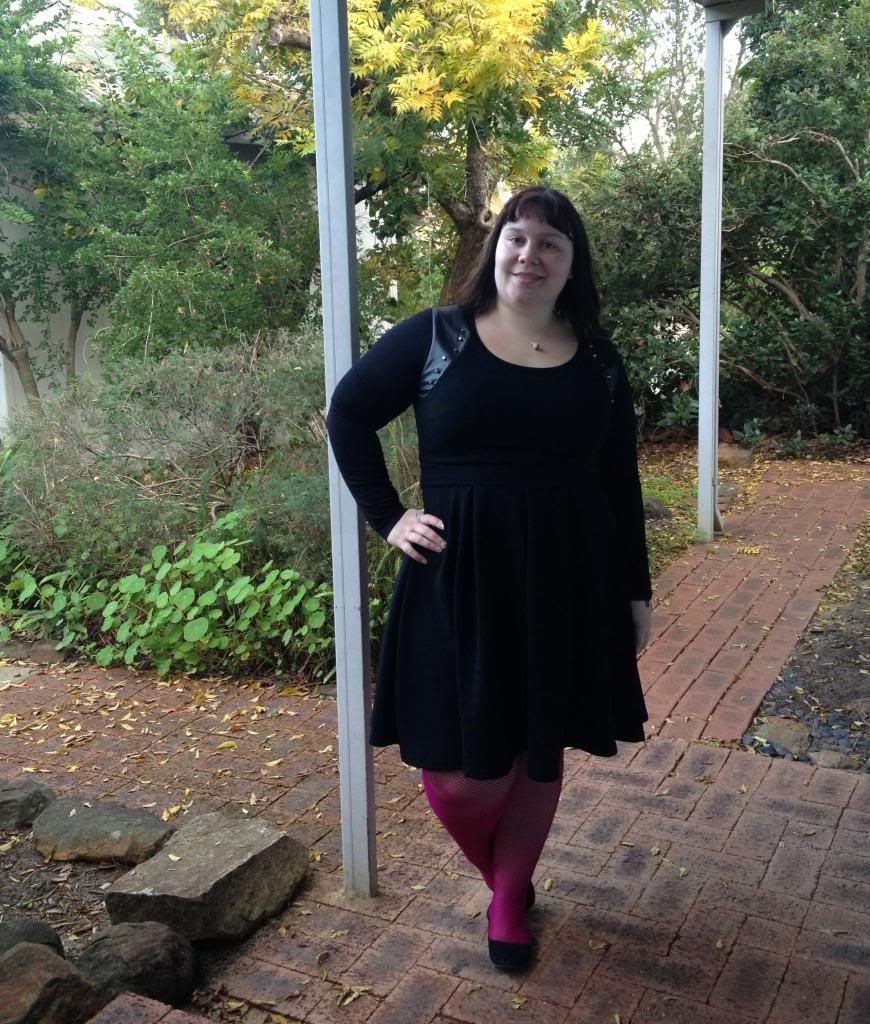 Long Sleeved Crop Top - ASOS