This is another one of my birthday purchases. I was swooning over it online, and was so glad when they had it in store (my local doesn't always have the new stock, or much of what's available online).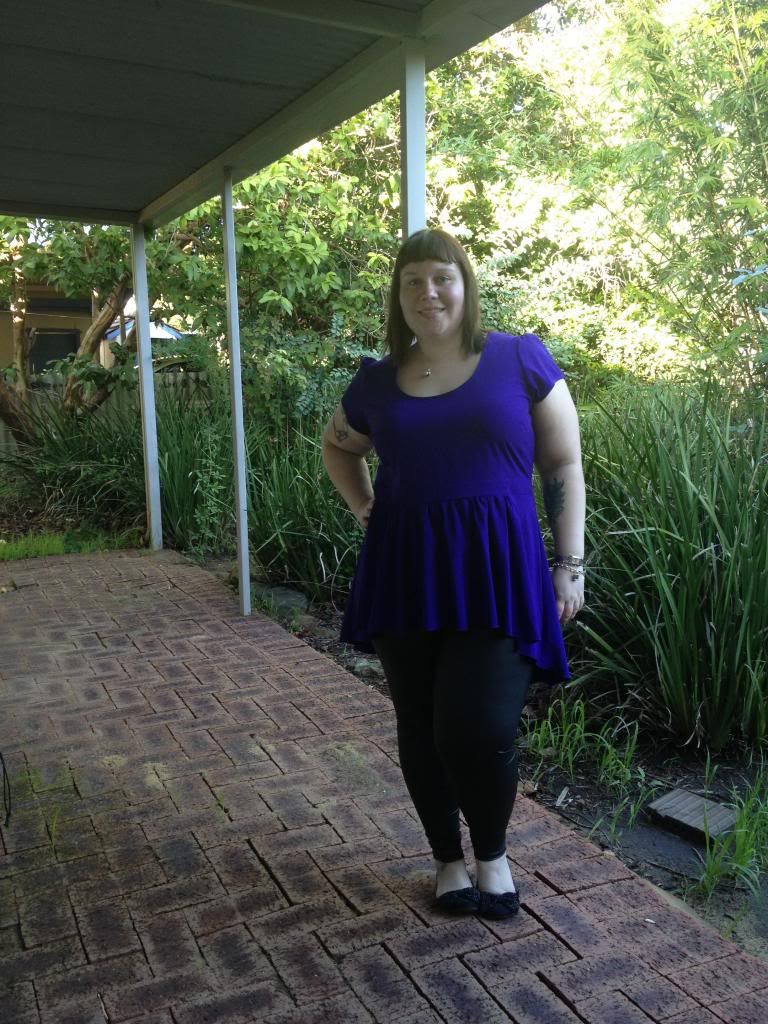 They only had a M on the shelf, and I tried it on, and it was WAY too big, but luckily, they had an S out the back! But I could have even gone an XS, it's got a bit of stretch in it. But, that's not even the best bit. The back, oh the back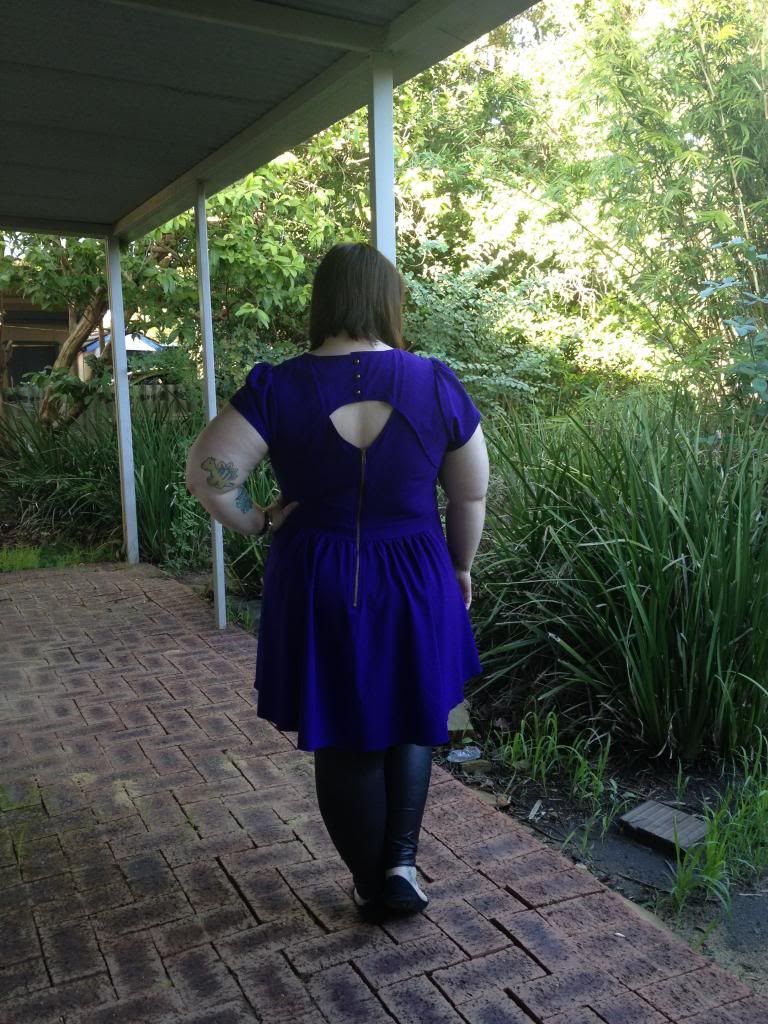 I Just love it! It looks kinda blue in these photos, but it's vibrant purple. And, it's my new favourite top.